---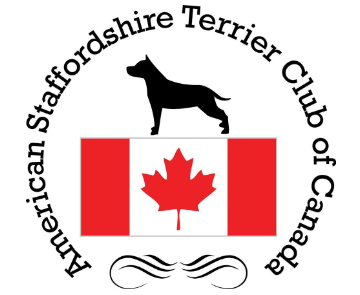 1. GChS Rina Lob Od 1300 Kaplara
2. GCh Marauders I'm Your Huckleberry
3. Ch Alpine's Dark Avenger At Rootn
4. GCh Chargers Gazella Sweet Dreams
5. Ch Alpine's Dark Angel at Hunter Creek
6. Ch Chargers Gazella How to Flame Your Dragon
7. Electriclady N Tatro Wicked Little Rose
8. LBK's Rebel and Proud Whiskey on the Rocks
9. GChEx Marauders Hey Jude
10. GChB PMK's Ice Cold Glaceon
11. Ch LNR Chargers Bolin the Earthbender
12. Milar Marilu
13. GCh LBK's Rebel and Proud All Bets Are Off

Information up to date as of October 1, 2023
Some information referenced from CanuckDogs with permission.
---
GChB Rina Lob Od 1300 Kaplara NS S
#1 in Breed
Call Name: Miya
Owner: Denmark Estacio (Makisig'13 Terriers)
Handler: Denmark Estacio
Breeder: Nikoli Smiljanic
Colour: Red and White

Show Titles: Grand Champion Bronze
Top Show Results: Reserve Best in Show, Best in Group x10, Best of Breed x85
Sport Titles: Novice Sprinter, Sprinter


GCh Marauders I'm Your Huckleberry
#2 in Breed
Call Name: Ringo
Owner: Nancy Halford (Marauders Amstaffs)
Handler: Nancy Halford
Breeder: Nancy Halford
Colour: Brindle and White

Show Titles: Grand Champion
Top Show Results: Best in Show, Best Owner Handled in Show, Best in Group x3, Best of Breed x55


Ch Alpine's Dark Avenger at Rootn
#3 in Breed
Call Name: Toby
Breeder: Ed and Karen Thomason
Colour: Brindle and White

Show Titles: Canadian Champion
Top Show Results: Best of Breed x6, Best of Opposite Sex x5, Group Placing x3


GCh Chargers Gazella Sweet Dreams
#4 in Breed
Call Name: MinnieMe
Owner: Karen Doyle
Handler: Karen Doyle
Breeder: April Perrin
Colour:Black and White

Show Titles: Canadian Grand Champion
Top Show Results: Best in Group, Best Puppy in Group x2, Best of Breed x29, Best of Opposite Sex x39


Ch Alpine's Dark Angel at Hunter Creek
#5 in Breed
Call Name: Angel
Owner: Cody Leach
Handler: Jennifer Driessen
Breeder: Ed and Karen Thomason
Colour: Brindle and White

Show Titles: Canadian Champion
Top Show Results: Best Puppy in Group, Best Puppy in Breed x7